Bojanov
Pražský hradčanský orchestr
koncert se koná pod záštitou Milana Michálka, starosty městysu a ICLic. Bc.Th. Štefana Brindy, faráře
Sobota 21. 5. 2022 v 19 hodin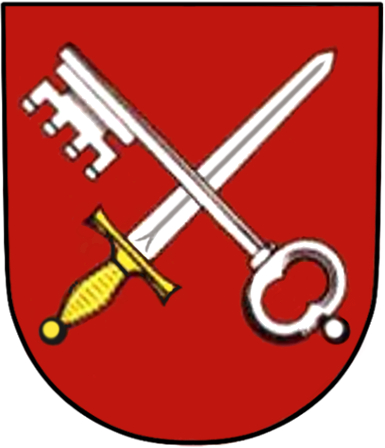 M. A. Charpentier – The Deum
J. S. Bach – Air
J. S. Bach – Menuet/Badinerie
A. Vivaldi – Zima 2. část
G. F. Handel – Arrival of the Qeen of Sheba
A. Dvořák – Humoreska
A. Dvořák – Když mne stará matka


A. Dvořák – Largo (2.čast symfonie Novosvětska) Krásná růže – píseň na renesanční thema Anonym – Interlude
W. A. Mozart – Malá noční hudba (1.čast)
W. A. Mozart – Marccia a la Turca G. Binge – Elizabeth serenade Greensleeves – (původni tabulatura 13. stol.)
V. A. Michna z Otradovic – Nebeští kavalérové
Virtuosně – zábavná hudba, to bude nejspíše nejpřiléhavější přídomek mistrně provedených muzikantských kousků vyvážených jak na lékárnických vážkách. Na misce jedné je klasika, skladby, které psaly samy dějiny, na misce druhé pak nadsázka a chytře vymyšlené aranže skladeb, které vyráží dech. To vše zahráno s virtuozitou fi lharmoniků. Aby ne, když příčný fl étnista (neboli fl étnista "naštorc", lze-li ho takto nazvat), Josef Kocůrek, je bývalým členem Virtuosi Pragenis. Jeho monumentální stylový knír jen podtrhuje skvělé podání skladeb. Vážná hudba se zpěvy a jazzovým strhujícím pojetím, navíc s legračním šmrncem, to je věc vskutku nevídaní.  Pozoruhodná postoj u nástroje, strhující styl hry a pohybové kreace basisty Jaroslava Kováře či milý andělský úsměv Radka Anděla jsou esencí exotického koření, umocňujícího a podtrhujícího výjimečnost tohoto souboru.
Bojanov
Městys Bojanov (německy Bojanau) se nachází v okrese Chrudim, kraj Pardubický. Žije zde 637 obyvatel. Nachází se v údolí řeky Chrudimky, která obcí protéká, mezi přehradními nádržemi Seč a Křižanovice, v nadmořské výšce 428 m.
První písemná zmínka o obci je z roku 1126 jako majetek benediktinského kláštera ve Vilémově. Od roku 1329 patřila k panství Jindřicha z Lichtenberka, ale v 15. století připadl k hradu Oheb. Od roku 1564 je dnešní městys uváděn jako městečko, s vlastním znakem, ve kterém je zobrazen stříbrný meč a stříbrný klíč v červeném poli. Městskému charakteru odpovídá i nejstarší zástavba s farou a místním kostelem svatého Víta, situovaná do tvaru náměstí. V polovině 19. století měl Bojanov téměř 400 obyvatel.
Rozkvět zažila obec v období počátku 20. století, obzvláště první republiky, kdy zde bylo vystavěno nové sportovní hřiště a kdy byla (roku 1932) vybudována zdejší měšťanská škola. Do období po druhé světové válce spadá rekonstrukce kostela, stavba JZD a továrny na hasičské hadice (1946), kterou nyní využívá fi rma Technolen Technický Textil a. s. Jeho komín je nyní jednou z dominant obce. Po roce 1950 z důvodů plánování budování další přehradní nádrže na Chrudimce vyhlášena pro obce Bojanov a Bezděkov stavební uzávěra. Tento krok zbrzdil rozvoj obce na dobu 15 – 20 let.
Roku 1997 zasáhly obec silné povodně. Byla zničena původní kostková dlažba a most na hlavní silnici na Bezděkov, o rok později zde byl vystaven most nový.
Od 10. října 2006 byl obci vrácen status městyse. Bojanov byl významným centrem duchovní správy. Ve 14. století byl na místě původní tvrze postaven dřevěný kostel, který byl roku 1730 přestavěn v barokním stylu s kryptou a bohatou freskovou výzdobou, na níž jsou zobrazeni čeští svatí. Byl zasvěcen svatému Vítu. Součástí památkově chráněného areálu je kostnice, dřevěná zvonice a fara z 18. století. Místní zvon se jmenuje Václav.
V budově místní fary se nacházela škola, která roku 1760 přesídlila do budovy radnice (dnes zde sídlí pošta a nacházejí se zde nájemní byty) a roku 1932 do nové měšťanské školy.
Bojanovské varhany
Více zde: https://varhanybojanov.cz