Mohelnice nad Jizerou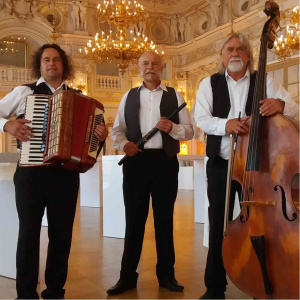 Pražský Hradčanský orchestr
17. června 2023   17:00
Mohelnice nad Jizerou
Kostel Nanebevzetí Panny Marie
Koncert se koná pod záštitou Jitky Lejskové, starostky obce Mohelnice nad Jizerou
PRAŽSKÝ HRADČANSKÝ ORCHESTR
PETR HAVEL – akordeon
JOSEF KOCŮREK – příčná flétna
PAVEL NEJTEK – kontrabas
M. A. Charpentier –– The Deum
J. S. Bach – Air
J. S. Bach – Menuet/Badinerie
A. Vivaldi – Zima 2. část
G. F. Handel – Arrival of the Qeen of Sheba
A. Dvořák – Humoreska
A. Dvořák – Když mne stará matka
A. Dvořák – Largo (2. část symfonie Novosvětská)
Krásná růže– píseň na renesanční thema
Anonym – Interlude
W. A. Mozart – Malá noční hudba (1. část)
W. A. Mozart – Marccia a la Turca
G. Binge – Elizabeth serenade
Greensleeves – (původní tabulatura 13. stol.)
V. A. Michna z Otradovic – Nebeští kavalérové
Pražský Hradčanský orchestr
Virtuosně – zábavná hudba, to bude nejspíše nejpřiléhavější přídomek mistrně provedených muzikantských kousků vyvážených jak na lékárnických vážkách. Na misce jedné je klasika, skladby, které psaly samy dějiny, na misce druhé pak nadsázka a chytře vymyšlené aranže skladeb, které vyráží dech. To vše zahráno s virtuozitou fi lharmoniků. Aby ne, když příčný fl étnista (neboli fl étnista "naštorc", lze-li ho takto nazvat), Josef Kocůrek, je bývalým členem Virtuosi Pragenis. Jeho monumentální stylový knír jen podtrhuje skvělé podání skladeb. Vážná hudba se zpěvy a jazzovým strhujícím pojetím, navíc s legračním šmrncem, to je věc vskutku nevídaní.  Pozoruhodná postoj u nástroje, strhující styl hry a pohybové kreace basisty Jaroslava Kováře či milý andělský úsměv Radka Anděla jsou esencí exotického koření, umocňujícího a podtrhujícího výjimečnost tohoto souboru.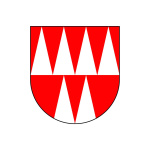 Obec Mohelnice nad Jizerou se nachází v okrese Mladá Boleslav, asi 4 km severně od Mnichova Hradiště, na soutoku řeky Jizery a Mohelky.
První písemná zmínka je z roku 1352. Dominantou vsi je kostel se hřbitovem a socha Krista na bohatě zdobeném soklu z roku 1884. Uprostřed osady na obezděném hřbitově stojí románský tribunový kostel Nanebevzetí Panny Marie. Jeho vznik se datuje do třetí čtvrtiny 12. století. Kostel je neomítaná stavba z kvadříkového zdiva. Na tomto pravidelném zdivu je podivný vystupující reliéf lidské hlavy. Tento výjev dal vzniknout pověsti:. Údajně jde o hlavu Turkyně, kterou si jako svou paní přivedl z tureckého tažení do Turecka, kde padl v zajetí ,mladý pán z protějšího hradu Zásadka. Zříceniny hradu lze vidět za návsí.
Ve vsi a nad ní je vidět několik vodních mlýnů. V centru vsi na pravém břehu Mohelky stojí roubená stavba, bývalý Mazurův mlýn čp. 3. Je zde unikátní vodní elektrárna z roku 1914. U bývalého mlýna čp. 44 stojí socha sv. Václava, ke které se dříve konala procesí.

V Mohelnici stojí také za pozornost stavby lidové architektury (čp. 5, 6, 8 a 11), prvorepubliková budova někdejší školy-dnes obecní úřad nebo mostek přes řeku Mohelka z roku 1926.