Bojanov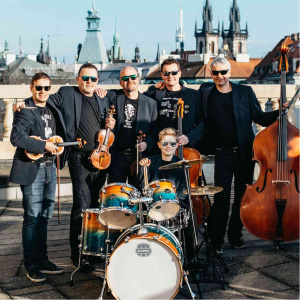 2. září 2023   17:00
Bojanov – Petrkov 5
Koncert se koná pod záštitou Milana Michálka, starosty městyse Bojanov.
Vstupné na místě: 200 Kč
Odjezd autobusu od kostela v Bojanově v 16:40 hod. a v 16:50 hod.
MARCEL KOZÁNEK – 1. housle
LIBOR VILÍMEC – 2. housle
PAVEL HOŘEJŠÍ – viola
PAVEL LUDVÍK – violoncello
JIŘÍ VOPÁLKA – kontrabas
TOBIÁŠ KOZÁNEK – bicí
J. Lennon – A Hard Day's Night
J. S. Bach – Preludium in E
L. van Beethoven – Rock over Beethoven
A. Dvořák – Swing Largo
B. Bernie / M. Pinkard – Sweet Georgia Brown
Queen – Bohemian Rhapsody
Deep Purple – Smoke on the Water
Whitesnake – Soldier of Fortune
AC/DC – Back in Black
Europe – The Final Countdown
P. McCartney – Eleanor Rigby
J. Schelinger – Holubí dům
M. Kozánek – Travička jazzová
Iron Maiden – The Trooper
Metallica – Master of Puppets
Judas Priest – Breaking the Law
Jsou to zapálení muzikanti a členové orchestru České filharmonie. Hrají rock, metal, pop, latinu nebo jazz i filmové melodie ve vlastních úpravách, ale mohou překvapit i legrační klasikou. Jejich heslo zní následovně "Zahrajeme vám kdekoliv a cokoliv"!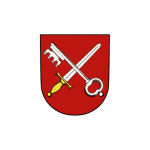 Městys Bojanov (německy Bojanau) se nachází v okrese Chrudim, kraj Pardubický. Žije zde 637 obyvatel. Nachází se v údolí řeky Chrudimky, která obcí protéká, mezi přehradními nádržemi Seč a Křižanovice, v nadmořské výšce 428 m.
První písemná zmínka o obci je z roku 1126 jako majetek benediktinského kláštera ve Vilémově. Od roku 1329 patřila k panství Jindřicha z Lichtenberka, ale v 15. století připadl k hradu Oheb. Od roku 1564 je dnešní městys uváděn jako městečko, s vlastním znakem, ve kterém je zobrazen stříbrný meč a stříbrný klíč v červeném poli. Městskému charakteru odpovídá i nejstarší zástavba s farou a místním kostelem svatého Víta, situovaná do tvaru náměstí. V polovině 19. století měl Bojanov téměř 400 obyvatel.
Rozkvět zažila obec v období počátku 20. století, obzvláště první republiky, kdy zde bylo vystavěno nové sportovní hřiště a kdy byla (roku 1932) vybudována zdejší měšťanská škola. Po roce 1950 z důvodů plánování budování další přehradní nádrže na Chrudimce vyhlášena pro obce Bojanov a Bezděkov stavební uzávěra. Tento krok zbrzdil rozvoj obce na dobu 15 – 20 let.
Bojanov byl významným centrem duchovní správy. Ve 14. století byl na místě původní tvrze postaven dřevěný kostel, který byl roku 1730 přestavěn v barokním stylu s kryptou a bohatou freskovou výzdobou, na níž jsou zobrazeni čeští svatí. Byl zasvěcen svatému Vítu. Součástí památkově chráněného areálu je kostnice, dřevěná zvonice a fara z 18. století. Místní zvon se jmenuje Václav.
V budově místní fary se nacházela škola, která roku 1760 přesídlila do budovy radnice (dnes zde sídlí pošta a nacházejí se zde nájemní byty) a roku 1932 do nové měšťanské školy.
Roku 1997 zasáhly obec silné povodně. Byla zničena původní kostková dlažba a most na hlavní silnici na Bezděkov, o rok později zde byl vystaven most nový. Od 10. října 2006 byl obci vrácen status městyse.