Praha – loď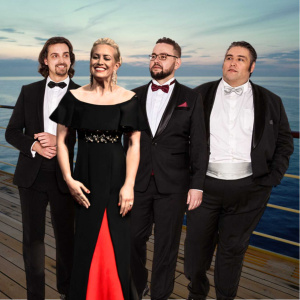 Pátek  18. srpna 2023   20:00
Praha – Nábřeží Edvarda Beneše – Čechův most
Od 17,30 možnost večeře v restauraci na lodi.
Rezervace nutná info@florentina-boat.cz
Koncert proběhne během plavby s výhledem na historické centrum Prahy.
IL BOHEMO
Sólisté Národního divadla v Praze
Tereza Mátlová – soprán
Igor Loškár – baryton
Pavel Švingr, Zdeněk Plech – bas
Il Bohemo (Skyfall Adele)
Najednou (píseň z filmu Frozen)
Nella Fantasia (E. Moriccone)
Fantom of the opera
Impossible dream (píseň z muzikálu Muž z Kraje La Mancha)
Ráj (Vangelis) 
Toreador Carmen
Arie Rusalky
Mama (píseň skupiny Il Divo)
Amazing Grace Traditional
La voce del Silenzio (píseň Andrea Bocelli)
Funiculli funiculla
Arie Javera z muzikálu Bídníci
Wonerfull world (Armstrong)
I cant fall in you (Presley)
Tenkrát na západě
Vrať se mi zpět (I believe in you) Celine Dion
Grande Amore (píseň skupiny Il Volo)
Never enough (píseň z filmu The Greatest Showman)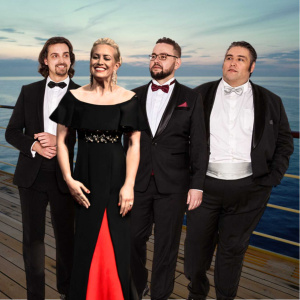 Poznejte Dvořákův festival na lodi Florentina a užijte si nezapomenutelný večer s prvotřídními umělci přímo na palubě!
Il Bohemo
Il Bohemo vzniklo původně jako uskupení Il Boemo, které v r. 2013 založil sólista opery ND Praha Zdeněk Plech s přáteli Bohušem Matušem a Martinem Křižkou. Skupina vystoupila během své krátké existence na několika prestižních akcích, velká sólová vytíženost jejich členů však neumožnila její další rozvoj.
Zdeněk Plech se však své myšlenky nevzdal. Oslovil dva špičkové sólisty ND Praha Pavla Švingra a Igora Loškára. Jazzová diva Barbora Řeháčková, Barbora Swinx, zpěvačka se širokým multižánrovým přesahem, kterou Zdeněk poznal během natáčení představení Krakatit pro ND Praha, pak dodává ryze mužskému elementu vzrušující oživení. Tak v roce 2018 vzniklo Il Bohemo.
Il Bohemo se zabývá žánrem zvaným Popopera. Myšlenkou je interpretovat publiku známé hity, ovšem klasickou pěveckou školou belcanta. Balancování na hraně mezi světem hudby vážné a populární vnáší do písní kouzlo noblesy a velmi nás baví. Podobnou cestou se vydaly ve světě i skupiny Il Divo či Il Volo, které sklízejí nemalé úspěchy.
Kulturní zážitek přímo na lodi
Zvolte mezi unikátní plavbou plnou neuvěřitelných kulturních vjemů nebo vyberte ze sedmi koncertů a přijďte si užít nezapomenutelný večer ve vašem městě přímo na lodi Florentina v doprovodu těch nejlepších. Návštěvníkům koncertu doporučujeme zarezervovat místa na večeři v lodní restauraci a dopřát si tak plnohodnotný zážitek.