Podbořany
Koncert se koná pod záštitou Mgr. Radka Reindla, starosty města Podbořany.
Sobota 18. června v 18 hodin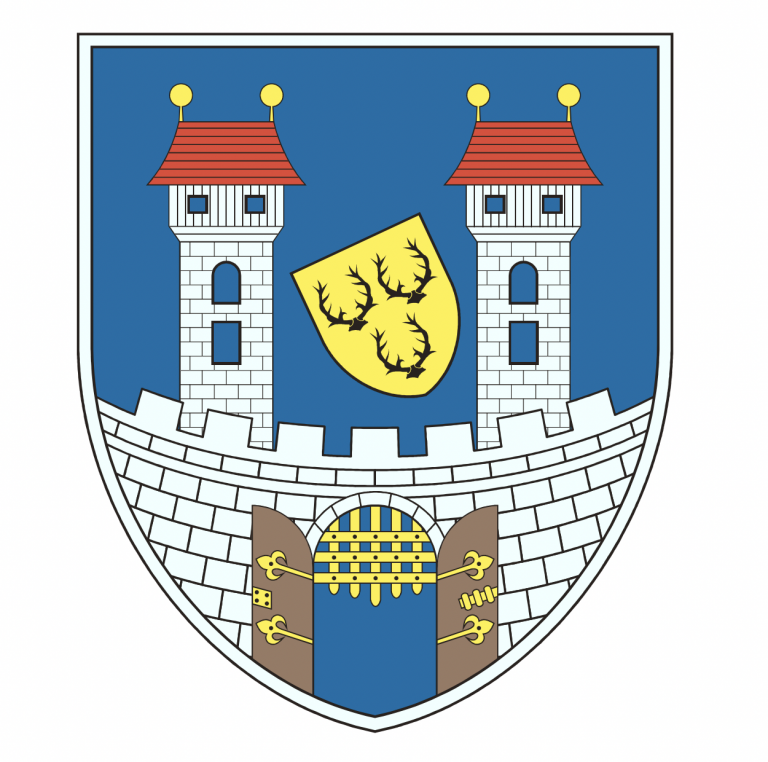 Lennon/McCartney – A hard day's night (Beatles)
J. S. Bach – Preludium in E (Classical Beat)
A. Dvořák – Swing Largo (New world symphony)
M. Kozánek – Travička jazzová (Folkjazz)
G. Miller – Moonlight serenade (Swing)
Ben Bernie, Maceo Pinkard – Sweet Georgia Brown

(Jazz standard)

Deep Purple – Soldier Of Fortune (Rock ballad)
Beatles – Eleanor Rigby (Rock Waltz)
Queen – Bohemian Rhapsody (Rock opera)

J. Uhlíř, Z. Svěrák, J. Schelinger – Holubí dům (Romantic)
11.  Olympic – Slzy tvý mámy (Romantic)
12.  Europe – The Final Countdown (Rock)
13.  Iron Maiden – The Trooper (Metal)
14.  Metallica – Orion (Metal)
15.  AC/DC – Back in black (Metal)
16.  ZZ Top – Pearl Necklace (Rock)
17.  Judas Priest – Breaking the Law (Metal)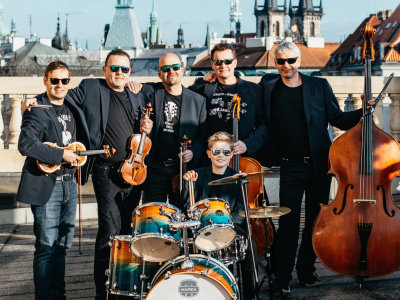 Česká ROCKharmonie jsou zapálení muzikanti a členové orchestru Česká filharmonie. Baví nás dělat také hudbu jinou než klasickou, a to bylo impulsem k založení naší kapely.
Proč si s kamarády pořádně hudebně "nezařádit"? Hrajeme rock, metal, pop, latinu nebo jazz i filmovky ve vlastních úpravách, ale můžeme vás překvapit i legrační klasikou.
"Zahrajeme vám kdekoliv a cokoliv" je naše heslo. Umíme prostě zahrát na vaše přání. Hrajeme buď akusticky, nebo amplifi kovaně, ale hlavně Vždycky jinak než ostatní!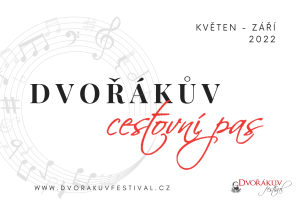 Volný vstup do muzea a vodní tvrze
Podbořany
První zmínku o Podbořanech najdeme již v roce 1362 ovšem ve tvaru Podvořany. Vzápětí se však v kronikách začal objevovat současný název Podbořany, což se vysvětluje tak, že šlo o lid bydlící pod borem-tedy lesem.
V letošním roce tak slaví město 660 let. Městská práva získalo město v roce 1576 za panování Gutštejnů. Panování Gutštejnů dodnes připomíná štítek s trojím parožím v městském znaku. Město má zajímavý půdorys s pravidelným náměstím. Bohužel bylo v minulosti několikrát poničeno požáry.
K rozvoji města velkou měrou přispělo vybudování železnice v roce 1871. Od roku 1820 je město spjato s těžbou kaolinu a výrobou porcelánu.
Kostel sv. Petra a Pavla
Děkanský kostel svatého Petra a Pavla je pozdně barokní sakrální stavbou nacházející se východně od centra města na malém návrší. Je chráněn jako kulturní památka České republiky.
Původní gotický kostel zde stál již v 15. století. Tento původní kostel vyhořel v roce 1599 spolu s městem. Současný barokní kostel byl postaven v roce 1781.
Jde o jednolodní stavbu zakončenou trojbokým presbytářem se sakristií na severní straně. V průčelí kostela, na jeho západní straně, je vyzdvižena hranolovitá věž, pod kterou vede hlavní vchod.
Zařízení interiéru kostela pochází z druhé poloviny 18. století. Je značně rustikální, bez klasicistních zásahů, s plochou rokajovou ornamentikou. Hlavní oltář má nástěnnou portálovou architekturu s obrazem pocházejícím z 20. století a sochy dvou světců. Dva boční oltáře jsou tabulové, sochařské, a jsou zasvěceny sv. Janu Nepomuckému a sv. Janu Křtitelovi.
Ve zvonovém patře věže jsou zavěšeny dva zvony. Jejich pláště jsou zaplněny německými nápisy – citáty z Bible, plastikami erbů majitelů města Podbořan, plastikou městského znaku Podbořan a kříže obtočeného hadem na větším zvonu a kříže s Kristem na menším zvonu.
Varhany v kostele sv. Petra a Pavla v Podbořanech patří mezi jedinečné varhanářské památky v naší diecézi. Jsou dílem bratří Tobiase a Christiana Dresselů ze saského Annaberg-Buchholz. Dvoumanuálový nástroj v robustní skříni s hracím strojem vestavěným v podstavci byl na kůr nového barokního chrámu osazen v červnu 1750.
Podbořanské varhany jsou mimořádné i tím, že na rozdíl od dochovaných klasických domácích nástrojů lze na nich technicky i stylově provozovat mj. mnohé skladby Buxtehudeho či Bachovy, jejichž interpretace na varhany s krátkou basovou oktávou a omezeným pedálem není možná.