Hejnice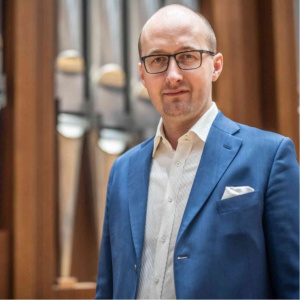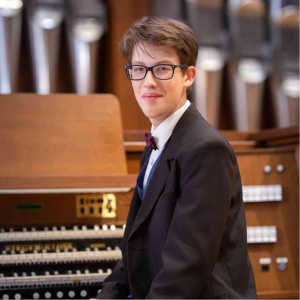 26. srpna 2023   15:30
Hejnice
Bazilika Navštívení Panny Marie
Koncert se koná pod záštitou R. D. ICLic. Mgr. Pavla Andrše, faráře římskokatolické farnosti Hejnice.
PAVEL SVOBODA a ADAM SUK – varhany
G. Muffat – Toccata Prima
D. Buxtehude – Ciaccona c moll, BuxWV 159
J. S. Bach – Toccata a fuga d moll, BWV 565
W. A. Mozart – Variace Ah, vous dirai-je, Maman, K 265
M. Kabeláč – Fantasie d moll, op. 32
A. Dvořák – Preludium a moll
M. E. Bossi – Chant du soir
J. Brahms – Preludium a fuga g moll, WoO 10
Adam Suk
Mladý varhaník Adam Suk (17 let) se hudbě začal věnovat na Základní umělecké škole Pardubice, a to v oboru klavír a varhany. V roce 2019 získal 1. cenu na mezinárodní varhanní soutěži v Armaghu v Severním Irsku. V květnu 2021 zvítězil v "covidové" online varhanní soutěži Organum Regium a následně se stal studentem Konzervatoře Pardubice ve třídě Pavla Svobody. V říjnu téhož roku obdržel 2. cenu na mezinárodní soutěži "Konkurs muzyki organowej" v polské Rumii, a to v konkurenci studentů hudebních akademií z Německa, Polska a Itálie. V roce 2023 se stal absolutním vítězem soutěže PRO BOHEMIA v Ostravě. Adam již vystoupil na několika festivalech i po boku významných osobností. Účastnil se také natáčení se studenty pražské HAMU a interpretačních kurzů u zahraničních varhaníků. V roce 2022 natočil svou první profesionální nahrávku, která vyšla u vydavatelství Arta.
Pavel Svoboda
Varhaník Pavel Svoboda je laureátem soutěží Pražské jaro 2013 a Bach-Wettbewerb Leipzig 2016, zvítězil mimo jiné na Mezinárodní interpretační soutěži v Brně 2007. Hru na varhany začal studovat na Konzervatoři v Pardubicích u Josefa Rafaji a Václava Rabase. Absolvoval Akademii múzických umění v Praze u Jaroslava Tůmy a stáž na Universität der Künste v Berlíně u Leo van Doeselaara. Koncertoval na mnoha pódiích u nás i v mnoha zemích světa včetně USA, Kolumbie, Číny a dalších. Na slavné Silbermannovy varhany v Röthe nedaleko Lipska natočil CD s vrcholnými díly Johanna Sebastiana Bacha. V roce 2011 inicioval vznik Festivalu F. L. Věka v podhůří Orlických hor. Založil také spolek PROVARHANY, který se zaměřuje se na ochranu historických varhan, uspořádal řadu sbírek a benefičních projektů. Působí nejen jako pedagog. V roce 2019 byl jmenován ředitelem Komorní filharmonie Pardubice a jako předseda sněmovního podvýboru pro kulturu se věnuje také kulturní politice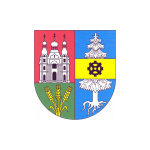 Město Hejnice leží na severním úpatí Jizerských hor, v nadmořské výšce 375 m, hlavním tokem je řeka Smědá. Převážná část území patří k chráněné krajinné oblasti Jizerské hory.
Existence Hejnic byla úzce spjata s poutním kostelem, jehož vznik podle pověsti spadá do roku 1211. Na uzdravování nemocných měla pravděpodobně vliv pramenící léčivá voda v nedaleké Libverdě. K propagaci místa přispěl řád františkánů, jehož klášter zde roku 1692 založil hrabě František Gallas podle návrhu Marca Antonia Canevalle na konci 17. století a chrám Navštívení Panny Marie z počátku 18. věku, jehož autorem byl pražský architekt Thomas Haffenecker.
Mariánské poutní místo patří k nejvýznamnějším v Čechách, Lužici i Dolním Slezsku.