Kuklov
Koncert se koná pod záštitou Martina Tomana, starosty obce Brloh.
Sobota 16. července v 20 hodin
Zřícenina hradu a kláštera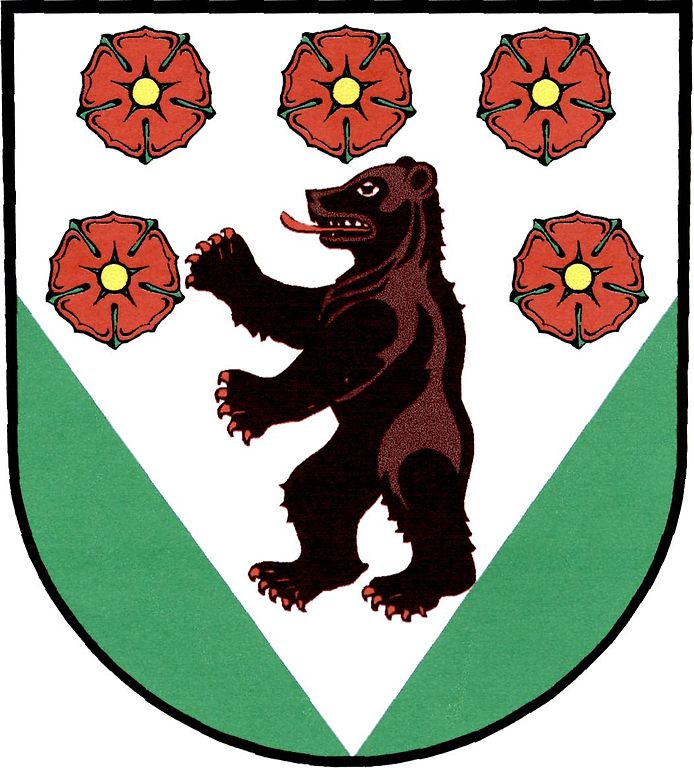 Předprodej: Obecní úřad v Brloze tel: 380 745 126 / 725 947 563 e-mail: knihovna@obecbrloh.cz
Lennon/McCartney – A hard day's night (Beatles)
J. S. Bach – Preludium in E (Classical Beat)
A. Dvořák – Swing Largo (New world symphony)
M. Kozánek – Travička jazzová (Folkjazz)
G. Miller – Moonlight serenade (Swing)
Ben Bernie, Maceo Pinkard – Sweet Georgia Brown

(Jazz standard)

Deep Purple – Soldier Of Fortune (Rock ballad)
Beatles – Eleanor Rigby (Rock Waltz)
Queen – Bohemian Rhapsody (Rock opera)

J. Uhlíř, Z. Svěrák, J. Schelinger – Holubí dům (Romantic)
11.  Olympic – Slzy tvý mámy (Romantic)
12.  Europe – The Final Countdown (Rock)
13.  Iron Maiden – The Trooper (Metal)
14.  Metallica – Orion (Metal)
15.  AC/DC – Back in black (Metal)
16.  ZZ Top – Pearl Necklace (Rock)
17.  Judas Priest – Breaking the Law (Metal)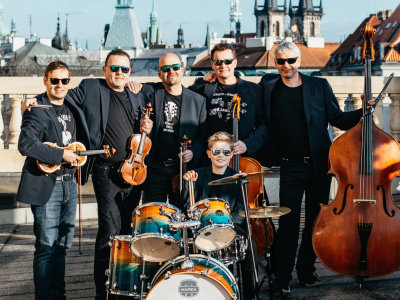 Česká ROCKharmonie jsou zapálení muzikanti a členové orchestru Česká fi lharmonie. Baví nás dělat také hudbu jinou než klasickou, a to bylo impulsem k založení naší kapely.
Proč si s kamarády pořádně hudebně "nezařádit"? Hrajeme rock, metal, pop, latinu nebo jazz i filmovky ve vlastních úpravách, ale můžeme vás překvapit i legrační klasikou.
"Zahrajeme vám kdekoliv a cokoliv" je naše heslo. Umíme prostě zahrát na vaše přání. Hrajeme buď akusticky, nebo amplifi kovaně, ale hlavně Vždycky jinak než ostatní!
Kuklov
Pět vysokých gotických oken bývalého klášterního kostela svatého Ondřeje se vypíná nad vesničkou Kuklov nad údolím Brložského potoka, 3 km západně od Brloha v Blanském lese. Původně býval Kuklov královským majetkem. Karel IV. daroval tento statek svému rádci, biskupovi Dětřichovi, a ten zde pravděpodobně nechal postavit hrad. Po Dětřichově smrti se Kuklov vrátil zpět do královského vlastnictví, ale tato královská država se stala trnem v oku sousedícím Rožmberkům. Roku 1395 Jindřich z Rožmberka hrad napadl a pobořil.
Rožmberkové na Kuklov v roce 1495 pozvali členy řádu sv. Františka z Pauly, a ti zde založili klášter, jehož fungování však nemělo dlouhého trvání.
Z roku 1540 máme zmínky o tom, že byl na Kuklově postaven dvůr a pivovar. Koncem 17. století bylo hospodářství více zanedbáváno, až došlo roku 1728 k prodeji místního dvora dvěma rolníkům a následnému dalšímu dělení majetku. Tak byl položen základ pozdější vesnice Kuklov a zdi kláštera a hradu posloužily stavebním materiálem na stavbu okolních domů.
V 60. letech minulého století zde režisér František Vláčil natočil fi lm Údolí včel.
Brloh
První písemná zmínka o Brloze pochází z listiny vydané roku 1347, ve které se uvádí, že kostel v Brloze ke cti sv. Máří Magdalény, dnes kostel sv. Šimona a Judy, nechal za svého života postavit Petr I. z Rožmberka. Zmíněný kostel byl kolem roku 1700 barokně přestaven, avšak zachovalo se na něm množství gotických prvků. Dnes obec Brloh zahrnuje osady Rojšín, Janské Údolí, Kuklov, Kovářov a Jaronín a bydlí zde přes tisíc obyvatel.
Historicko-přírodní naučná stezka brložskem. (8,5 km)
Začíná v Brloze u autobusové zastávky a provede vás údolím potoka, přes Kuklov, na vrch Stržíšek a zpět do Brloha ke kostelu. Podél stezky je možno spatřit díla ze série řezbářských vernisáží Člověk v krajině, která má již téměř dvacetiletou tradici.